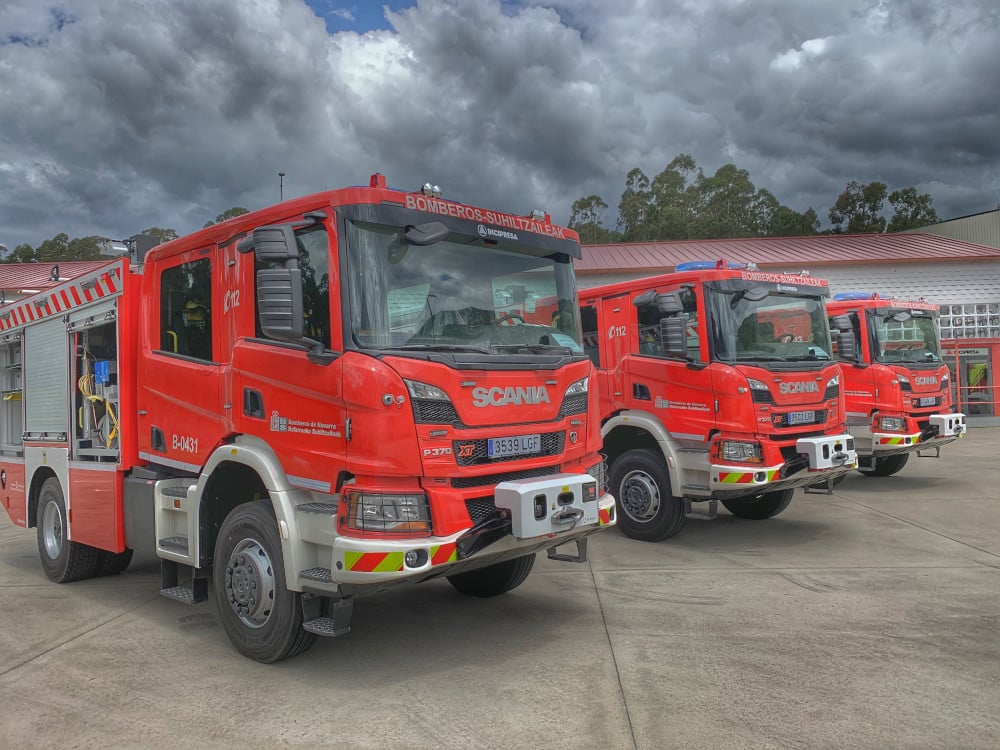 The Navarre Fire Service renews its fleet with three new pumpers built by Incipresa. These are three heavy BRP rural pumpers that can handle firefighting and rescue work.
The transformation carried out by Incipresa is certified under the UNE EN 1846 standard, and stands out for the quality of the materials used.Superstructure made of lightweight aluminum profiles with anodized treatment, light weight, and high resistance to corrosion.
Scania auto rack model P370 B4x4 HZ, which is committed to the safety and protection of its users.
The hydraulics of the vehicle are made up of a 3,500-liter tank, made of GRP, a Ruberg-EH30 brand fire pump, capable of driving 3,000 l / min at 10 bar at low pressure, and 400 l / min at 40 bar in high pressure, and a hose reel.
It includes an electric generator powered by a power take-off, for powering equipment, located on the underside of the vehicle, without taking up any space in the cabinets.