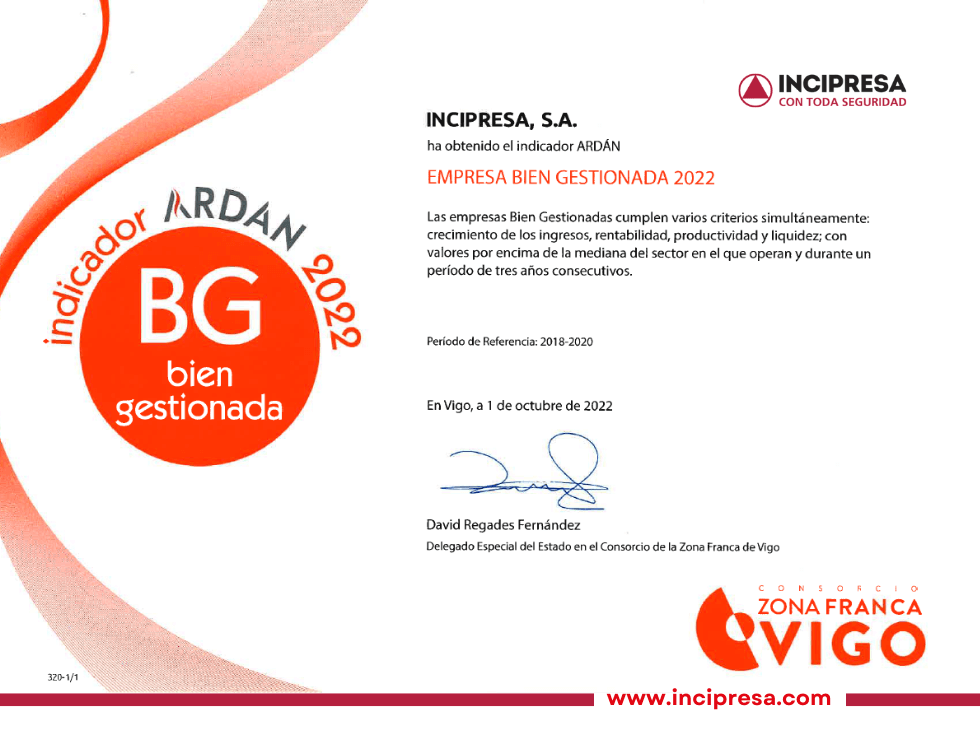 INCIPRESA receives recognition with the Ardán de Bien Gestionada 2022 indicator
INCIPRESA receives recognition from the Ministry of Finance with the Ardán de Bien Gestionada 2022 indicator
Incipresa has recently been recognized by the Consorcio Zona Franca de Vigo as a Well Managed Company. To achieve this distinction, several criteria have been met simultaneously, such as:
Growth in revenue
Cost effectiveness
Productivity and liquidity, above the average for the sector in which they operate and for three consecutive years.
We are very satisfied with this achievement, since only 4% of the more than 35,000 companies analyzed in Galicia have achieved it.
We want to congratulate the entire Incipresa team, clients and collaborators, without whom this recognition would not have been possible.