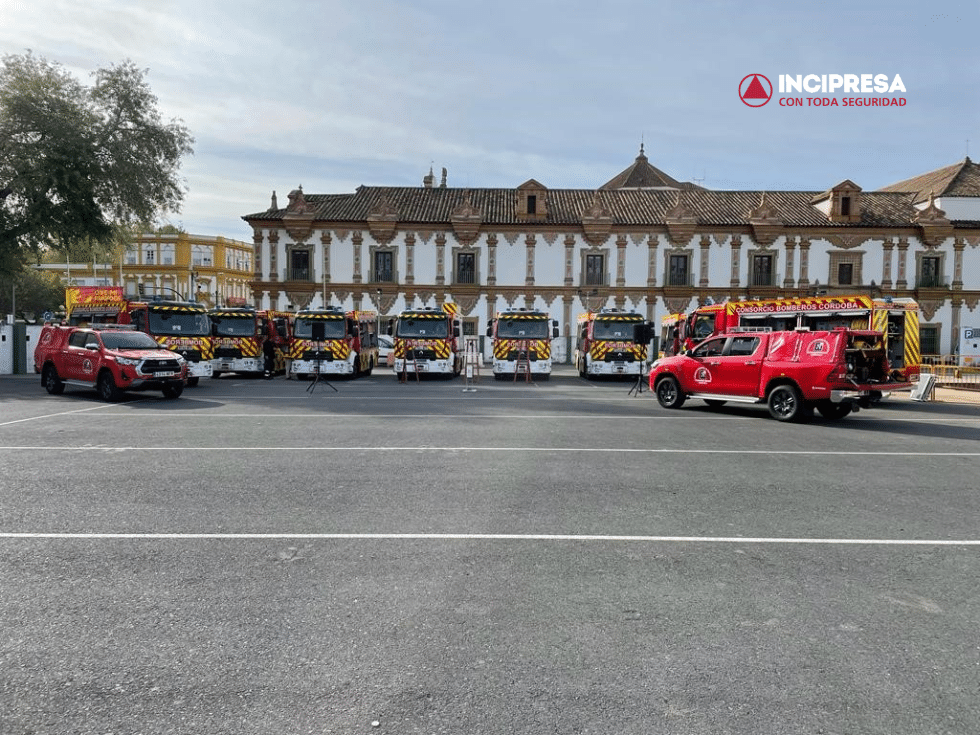 New 10 vehicles delivered to the Córdoba Fire Prevention and Extinction Consortium
Incipresa has delivered 10 new vehicles to the Consorcio de Prevención y Extinción de Incendios de Córdoba. Vehicles with the following characteristics:
◾️8 BUL units (light urban bomb) on Renault single cab chassis.
◾️ 2850 mm wheelbase.
◾️Vehicle specially designed for historic city centers.
◾️ 2000 liters of water.
◾️Water pump of 1500 liters per minute at 10 bar and 250 liters at 40 bar.
◾️ Automatically foldable roof supports for stairs and chest.
◾️ Automatic lighting mast.
◾️ Support specially designed for the specific endowment of the firefighting service of the Córdoba Provincial Consortium.