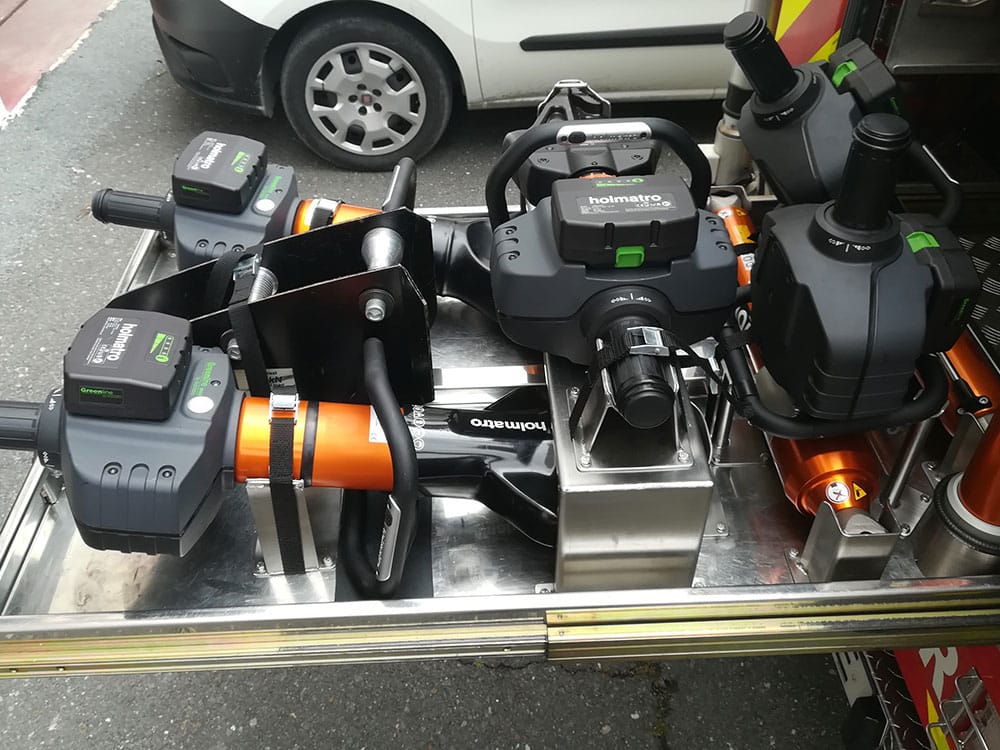 Volunteer Fire Department of Almodôvar reinforced with Holmatro
The Almodôvar Volunteer Fire Department reinforced its operational capacity by acquiring Holmatro EVO3 equipment, as well as its stabilization capacity by acquiring V-Strut equipment and a set of High Pressure Cushions consisting of two 16-tonne pillows and two 31-tonne pillows.
The Kit is also complete with a variety of protective and complementary equipment for rescue operations.
The acquisition of this equipment reinforces the fire department's capacity in Rescue and Extrication operations.