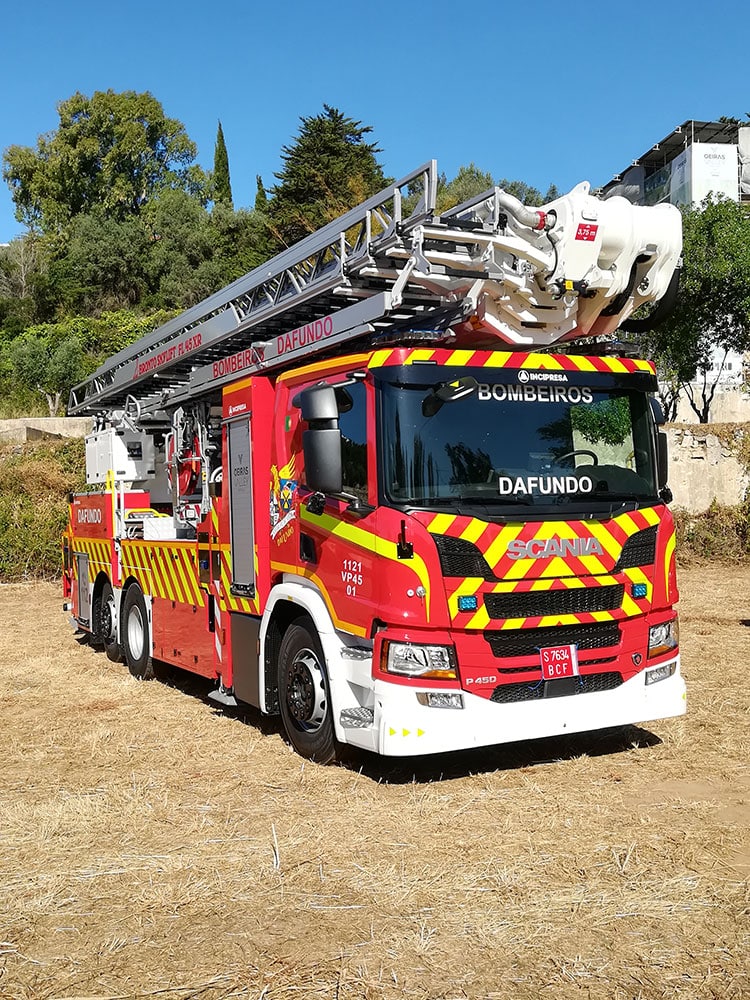 Bronto Skylift FL 45 XR Reinforces Dafundo Volunteer Fire Department
On the 7th of May, Dafundo's fire department received a Bronto Skylift FL 45 XR platform vehicle through the municipality of Oeiras, reinforcing its operational capacity and that of the municipality of Oeiras in intervention at height.
The Bronto Skylift unit is mounted on a 26.5-tonne Scania chassis with a power of 450 HP, including a fire-fighting pump, monitor, three-phase electric generator, breathing air line, and tool line. hydraulic support for stretchers, among other equipment.
All operating technology is state-of-the-art Bronto 5+.
This vehicle was assembled by Incipresa at its factory in Mos, Pontevedra.